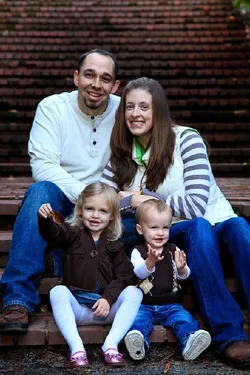 Jenny Dixson~Office Manager
Jenny was born in Portland, Oregon and raised in Vancouver, Washington.  She received her Bachelors degree in Political Science from Western Washington University in Bellingham, Washington.
Dr. Dixson has shown her all the benefits chiropractic medicine can provide.  While pregnant with her first child, she depended on chiropractic treatments daily to help with her ribs being kicked out of place.  She loves watching the joy Dr. Dixson gets when he helps a patient feel better and the relief the patient has on their face when the leave office feeling better.
For the last two years she has been a stay-at-home Mom to her 3-year old daughter Avery and her 1-year old son Blake.  Jenny loves her Portland Trailblazers, reading, camping, skiing, traveling, celebrity searching in LA and spending tons of time with her family.  She looks forward to meeting you in the office and welcoming you to the Thrive Chiropractic Family!